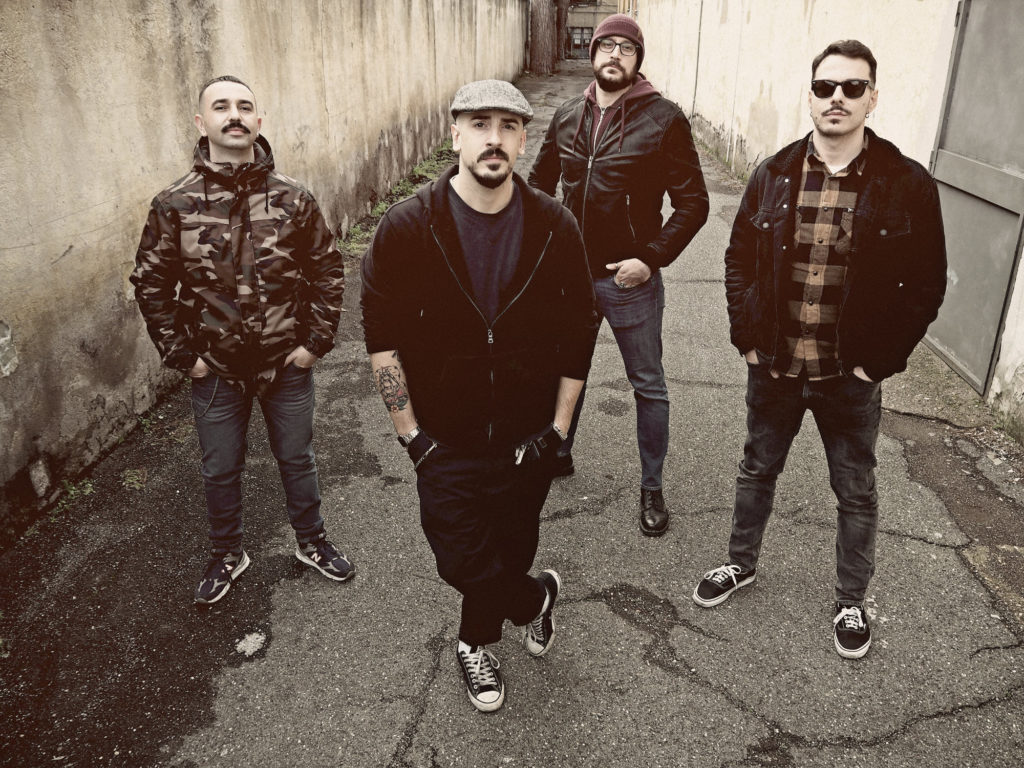 Gli Ultimi is an Italian Street Punk Rock band formed in 2008 in Rome.
Their style mixes the American punk rock sound of bands like Social Distortion, Rancid and Dropkick Murphys
with straight emotional lyrics and folk influences, paying homage to the Italian heritage of bands like Banda Bassotti,
Nabat and Kina as well.
In 2021 Gli Ultimi released their latest full length "Sine Metu" and the first track of the album, "Un Battito Ancora",
was included in the soundtrack of the Netflix series "Tear Along The Dotted Line" written by the famous Italian comic artist Zerocalcare.
"Un Battito Ancora" performed very well, leading the band on the top of many Italian charts.
Gli Ultimi has released five full length studio album, two Eps and played hundreds of gigs around Italy.
Their first album "Street Punk", a genuine rough musical work, was released in 2009 and it was a truly innovation
in the Oi! and street punk Italian panorama.
In 2012, after an Ep called "Questi anni", improving its own style of songwriting the band released
"Storie da un posto qualunque", starting the collaboration with the famous Italian label Hellnation Records.
In 2014 was released "Anime Corsare", a full length split with the historical Italian band Klaxon.
In "Anime Corsare" the style of the band started turning into a classic rock sound until 2017 when was released
"Tre Volte Dieci", the most rock influenced album.
After this, the band take a break and in 2019, after a lineup change, returned at its own original punk rock sound
with "Sine Metu", out for Hellnation Records and Time to Kill records.
Gli Ultimi on youtube
Gli Ultimi on Facebook
Gli Ultimi on Instagram
Gli Ultimi on Spotify